Meet the revolutionary portable ECG device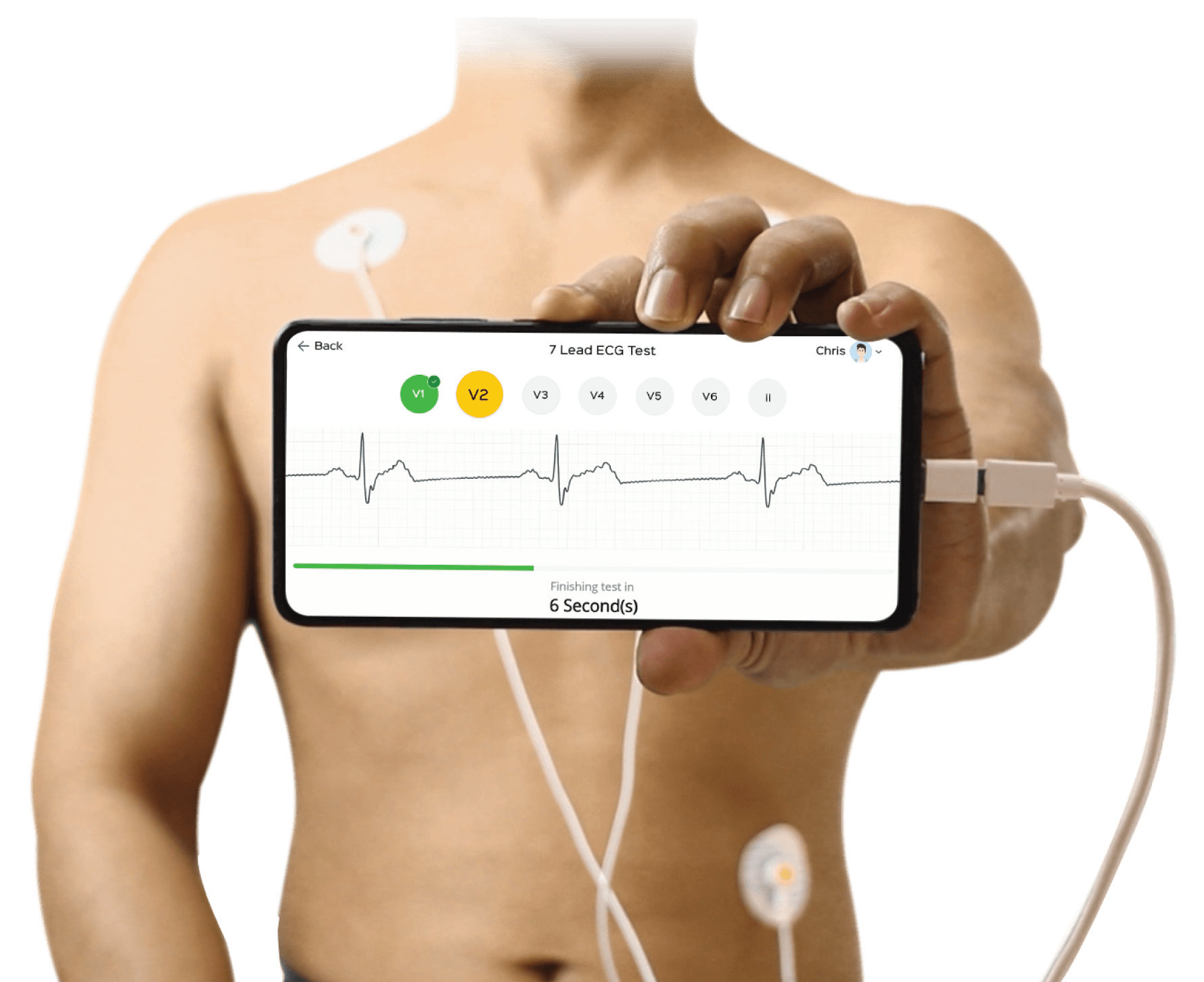 Meet the revolutionary medical grade ECG device
Stay updated on your heart health with
Spandan ECG
Spandan compact ECG machine is a 12 lead, 99.7% accurate ECG device that offers heart monitoring and unlimited ECG tests at home, just with the help of your smartphone. Spandan Portable ECG monitor is easy to use and convenient to carry around. It detects 21 arrhythmia patterns, 12 heart dysfunctions and 12 kinds of STEMI and ischemia. Providing different kinds of tests with live ECG monitoring, Spandan, the pocket ECG, makes heart health an effortless achievement.
Get ECG report by following just four simple steps
1. Download Spandan ECG app
Go to Google Playstore and download the Spandan ECG app.
Connect the device with the help of USB cables with your Smartphone.
Place the electrode on your chest with the help of chest leads.
4. Track your Health Heart
Test and Generate report. Share it with experts and save it.
Request a
Free Demo

by filling the form given below
A dynamic list comprising all the things that Spandan offers you along with at-home ECG.
Over 46 Heart Dysfunction
Detection, so you live worryless
Light On Pocket But Performs Like Beast 😱
Good heart health can now be achieved by saving time, money, and energy while you're resting at home. What else does one need?
Test, Generate & Share the report in a minute!!
Spandan generates PDF reports that can be printed directly
on A4 sheets. This presents as the perfect alternative in
emergencies. Generate the report, connect to any printer,
and get the hard copy of your ECG in no time.
3 Chest Leads

for all ECG's. Simple and Handy
Spandan derives its portability and simplicity from the fact that it uses a 3 chest lead single channel for tracking your ECG. By moving the leads in sequential order, one can get 99.7% trace accuracy with our portable ECG device.
Spandan is the technological convergence towards wellness and a healthy lifestyle.
Compact

size but world wide impact
Spandan has successfully created a chain of support that connects all the primary clinics, healthcare workers, and middle-class families to simple yet effective ECG monitoring. While our numbers speak for our performance, we are still working towards creating networks through which the availability, accessibility, and affordability of high-quality medical equipment become a reality for every class of the general public.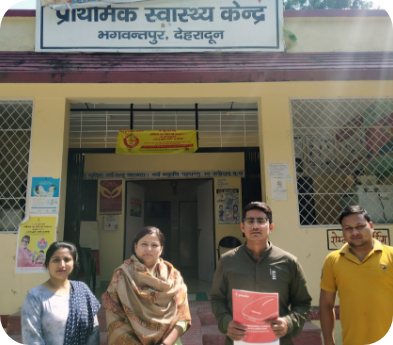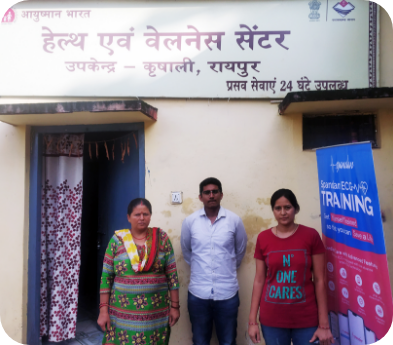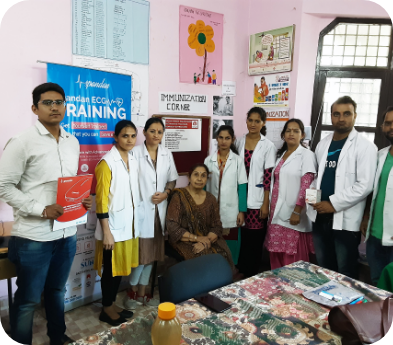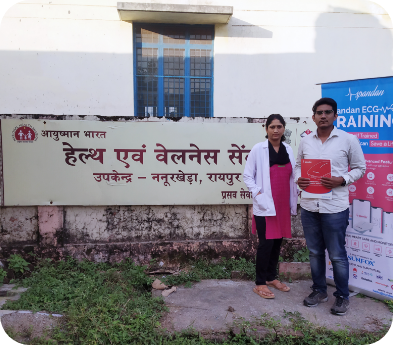 Take the first step
towards a Healthy Heart!!
*Spandan ECG app is currently available for android user only.
Also available to buy from